One of the many data protection challenges facing companies today is the deployment, configuration, and ongoing maintenance of software to protect various systems and applications. Cobalt Iron Compass simplifies the deployment of its backup software and provides visibility into how your data is being protected. Let's take a quick look at how this is done:
Simple Automated Orchestration
When you select the 'Systems' tab in Compass Commander, you can view all of the systems being protected in the selected organization. You can also see the clients being used to protect these systems. Compass protection clients are different technologies available to protect a specific workload.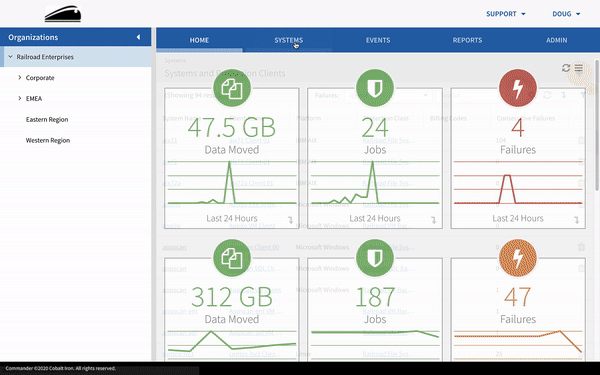 As an example, a Windows system running SQL in a VMware environment might be protected with a file system client, an SQL client, or through VM proxy snapshots. Compass orchestrates one or more protection clients as needed to meet the service level requirements of every workload.
Click the plus sign to easily register a new system to Commander. Fill in the hostname, then select the platform type and protection class.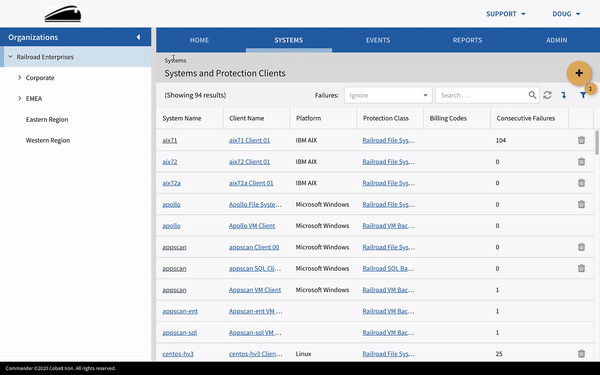 Customizable Protection Policies
Compass protection classes are the policies that define the operational behavior of your backups. There are other options you can specify for this client including backup schedules, backup rules, and a notification list. When you save from this screen by clicking the checkmark icon, Compass automatically defines and configures your new system according to the selected policies.
Finally, select "Download Installer" and the protection client to initiate the secure, automated installation of the Compass client from your local Accelerator.
For larger environments, Compass is integrated with Microsoft's System Center Configuration Manager, Ansible, Chef, Puppet, and other tools to automate the Commander registration and Compass client installation for hundreds or thousands of clients.
Are you ready to simplify the deployment and management of backup software?
Learn more about transforming your enterprise backup experience with Compass in this technical review: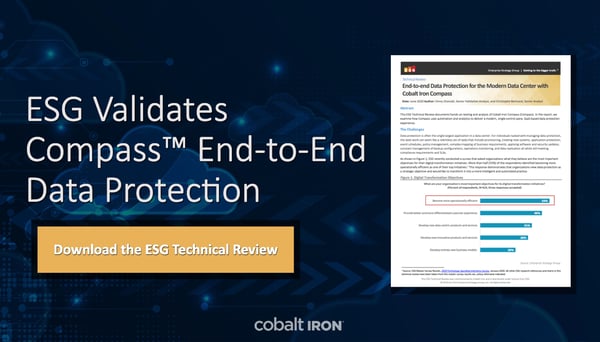 < Back to Blog